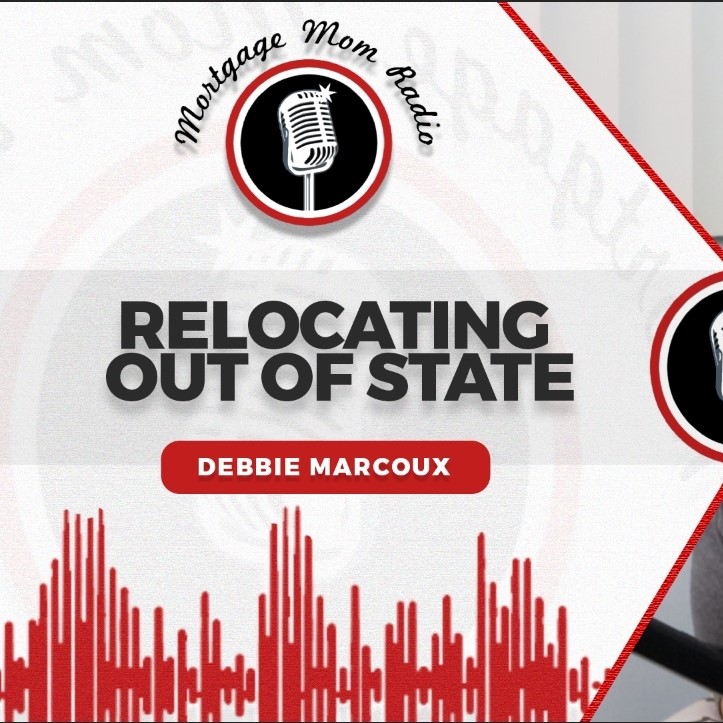 Do you want to relocate out of state?
Podcast: Play in new window | Download (Duration: 26:14 — 29.8MB) | Embed
Subscribe: Apple Podcasts | Android | Email | RSS | More
2/9/2022
Are you relocating to another state? Today we talked about tips and tricks for your long haul move.
We are your one stop shop for a referral to a realtor to sell your home, where you live today, and buy your next home, in your new city. We are also licensed in many states and will help you to obtain your pre-approval for your purchase. We can help you in CA, AZ, WA, OR, ID, NV, TX, IL, GA, TN, and FL. HI and CO are just around the corner. We will continue to add more as quickly as we can.
Don't miss our show tomorrow as we continue to discuss relocation. I will be talking with Chris Lechner, Managing Broker/Owner of Global Point Relocation. Working with relocation on a daily basis I can't wait for the education that he will bring to us tomorrow!
Check out the Mortgage Mom Radio online merch store! The beer mugs are insane!
SHOP NOW
Book your free phone consultation today, BOOK NOW
We are LIVE on YOUTUBE every Monday and Wednesday @ 1PM PST. Interact with us LIVE while we record! Ask us your questions right in the comments.
Mortgage Mom Radio equips you with all the mortgage education that you could ask for right at your fingertips! Listen to our Podcast with hours of shows and topics, download our PHONE APP loaded with every mortgage tool that you could need, and finally, watch our HOMEBUYER WORKSHOP SERIES on YouTube!
Debbie Marcoux is licensed by the Department of Financial Protection and Innovations under the California Residential Mortgage Lending Act, NMLS ID 237926, also licensed in AZ-0941504, FL-LO76508, GA-69178, ID-167867, IL-031.0058339, NV-57237, OR, TN-184373, TX, WA-MLO-237926