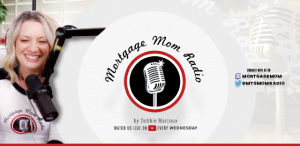 Sunday, August 14, 2022 @ 1PM PST
Join us for Education, H'ordeuvres, Wine, Beer, & Soda!
Join us for a fun afternoon of education and entertainment, all wrapped into one! We will be serving appetizers, wine, beer, soda, coffee, and water!
Do you want to buy a home but need help getting started?
We have been delivering successful homebuyer workshops since 2015. We had a few years where contact was limited, and these workshops had to be made via YouTube. We're excited to have you back and ready to learn in-person.
We are also offering this class virtually. Please RSVP and then follow the directions as listed on your ticket to receive your virtual link!
We will be covering the following:
Real Estate and Mortgage Buzz Words – the most utilized words and their definitions
Loan Programs and their guidelines – FHA/USDA/VA/CONVENTIONAL/JUMBO/SELF-EMPLOYED BANK STATEMENT/DEBT SERVICE/ASSET DEPLETION/CRYPTO ASSETS
Closing Costs – What are they, how much are they, what are they for?
Credit Repair – How can I increase my credit score quickly?
What is Escrow?
Applying for the pre-approval – what do you need and when is the right time?
Lock and Shop program – lock in a rate now while you shop!
EMD Insurance program – make offers to sellers that will make your contract stand out just like all cash!
Again, our goal with this workshop is to educate you around the process of purchasing a home. The more prepared and educated you are, the less stressful the experience will be. This should be an exciting time, not an emotional and upsetting transaction.
Bring your laptop or your smart phone to play the games for a chance to win prizes. You will also have the opportunity to complete your pre-approval application with our help!
Every person who will attend will need to have a ticket. We have limited seats available to give you the best education possible in a short period of time. Please make sure that each person in your party has registered for the event.
We can't wait to see you there!
Contact us if you would like more information!
844-935-3634