We have two new Workshops coming to you in-person!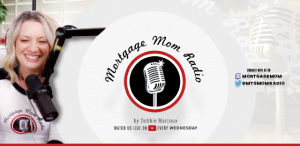 June 4, 2022 –Homeowner Workshop!
This workshop is for our CURRENT HOMEOWNERS 
 If you are considering selling your home and buying another, we've got you covered!
Are you currently BEHIND on mortgage payments and hoping to save your home? Don't miss this one!
TO FAR TO ATTEND IN PERSON? RSVP and your ticket will have additional instructions for you to follow. We will offer the day virtually as well!
You will leave this workshop with the following information:
What is my home worth? Receive a customized list of recent sales in your neighborhood.
How much cash will I walk away with? Receive an estimate showing you the potential proceeds of your sale.
How much are closing costs and commissions? We have done all of the legwork for you and pre-negotiated the real estate agent commissions as well as reduced escrows fees. We want you to get as much cash in your pocket as possible!
If I sell my home and want to buy again, how much will I qualify for?
If I am in forbearance and haven't made mortgage payments, can I sell my home and buy again?
What if I am in forbearance and I do not want to sell, what are my options? Can you refinance or modify with your current lender? What are your options to rectify your balance due?
Our goal is to educate you about the process of selling your home as well as getting you prepared for your next home purchase. If you are caught in a bind with your current mortgage, selling your home may not be your only option.
We must keep this workshop small. We are going to provide a good amount of information which will include one-on-one consultations for each homeowner. We want you to leave with the knowledge needed to make the best decision for you and your family!
***Very Important*** If you want to walk away with valuable information, you must come prepared with your current mortgage statement for all loans against your home. Please also bring any documentation that you have received from your current mortgage lender such as loan modifications, forbearance, or deferment arrangements. If you have received a notice of default or you are aware of any tax liens, please bring those with you as well.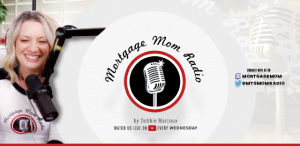 June 25, 2022 – Homebuyer Workshop!
Do you want to buy and have been striking out with offers or need help getting started? 
We have been delivering successful homebuyer workshops since 2015. We had a few years where contact was limited, and these workshops had to be made via YouTube. We're excited to have you back and ready to learn in person. We will be covering the following:
Real Estate and Mortgage Buzz Words – the most utilized words and their definitions
Loan Programs and their guidelines – FHA/USDA/VA/CONVENTIONAL/JUMBO/SELF-EMPLOYED BANK STATEMENT/DEBT SERVICE/ASSET DEPLETION/CRYPTO ASSETS
Closing Costs – What are they, how much are they, what are they for?
Credit Repair – How can I increase more credit score quickly?
What is Escrow?
Lock and Shop program?
EMD Insurance program?
Again, our goal with this workshop is to educate you around the process of purchasing a home. The more prepared and educated that you are, the less stressful that the experience will be. This should be an exciting time, not an emotional and upsetting transaction.