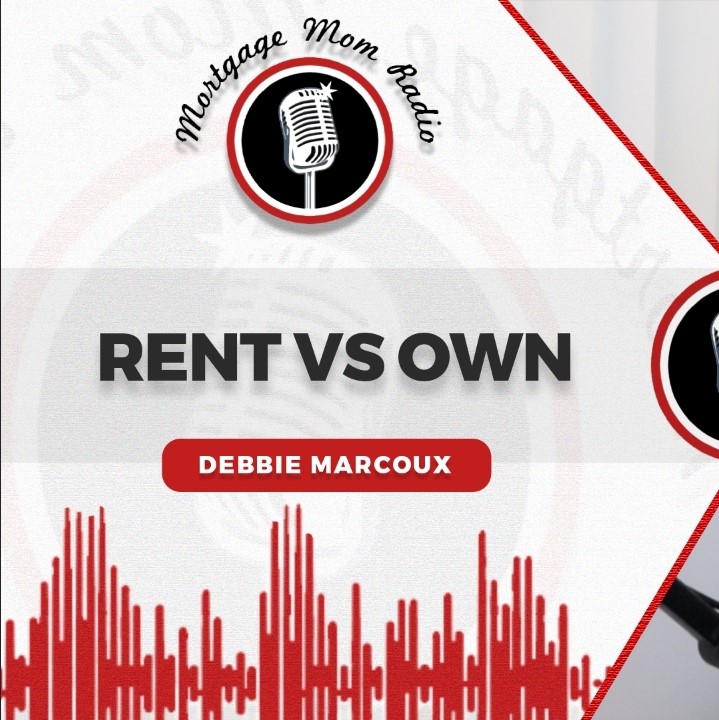 Rent vs. Own – Should you keep looking or are you priced out?
Podcast: Play in new window | Download (Duration: 50:47 — 61.1MB) | Embed
Subscribe: Apple Podcasts | Android | Email | RSS | More
2/24/2022
During this weeks episode I focused on Rent vs. Own. With property values increasing, interest rates increasing, and inventory becoming even lower than it has been over the last few years, many of my clients have started to believe that they are priced out of the market and they should put their home buying plans on hold.
This couldn't be further from the truth. Today I touched on all of those questions including, current rents, future rent values, as well as interest rates, monthly payments, and more.
First time buyers and future/current owners of rental investment properties will all benefit from this information.
Don't miss out on another great Mortgage Mom Radio episode!
Check out the Mortgage Mom Radio online merch store! The beer mugs are insane! SHOP NOW
Book your free phone consultation today, BOOK NOW
We are LIVE on YOUTUBE every Monday and Wednesday @ 1PM PST. Interact with us LIVE while we record! Ask us your questions right in the comments.
Mortgage Mom Radio equips you with all the mortgage education that you could ask for right at your fingertips! Listen to our Podcast with hours of shows and topics, download our PHONE APP loaded with every mortgage tool that you could need, and finally, watch our HOMEBUYER WORKSHOP SERIES on YouTube!
Debbie Marcoux is licensed by the Department of Financial Protection and Innovations under the California Residential Mortgage Lending Act, NMLS ID 237926, also licensed in AZ-0941504, FL-LO76508, GA-69178, ID-167867, IL-031.0058339, NV-57237, OR, TN-184373, TX, WA-MLO-237926