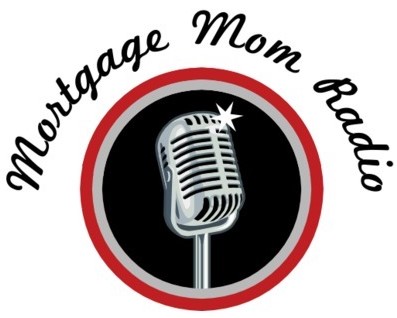 Want to be on the Mortgage Mom Radio Show? Text "MOM" to 844-935-3634!
Podcast: Play in new window | Download (Duration: 56:43 — 52.0MB) | Embed
Verify my mortgage eligibility (Aug 11th, 2022)
Subscribe: Apple Podcasts | Android | Email | RSS | More
Wednesday, July 7th, 2021 – On today's show, Debbie brings in Team Member and Loan Assistant Heidi Slagle-Points once again to talk about the Mortgage/Lending industry. They start off the show with their segment "Catching Up With Mom" where they both reflect on their 4th of July weekend .
Verify my mortgage eligibility (Aug 11th, 2022)
Heidi then asks the audience and future buyers to not pay off their debt if it's already being included on their loan. This will substantially delay the process due to the tremendous amount of extra paperwork, etc..
This was the first week that Debbie took live calls with questions during the YouTube Live Stream. How do you call us with your questions and get to hear yourself on radio? Text "MOM" to 844-935-3634 to opt in for a reminder text message each week with the link to click when we go live. 
Here are some of the topics that came up during our live question and answer session this week:
Verify my mortgage eligibility (Aug 11th, 2022)
Appraisals – Getting them ordered

Turn-around time on applications – How fast can we close?

Mortgage insurance (M.I.)

Refinancing for cash out to buy an investment property

"Intent to Proceed" document. The faster and more efficient the clients are with their documents, the quicker the turn-around time for appraisals and underwriting 

They compare FHA Loans versus V.A. Loans and how V.A. Loans are always better to use if you are eligible and your down payment is limited

V.A. Loans cannot be used for investment properties, only primary residences

Heidi drills down on the benefits of doing a V.A. Cash-Out refinance

Debbie explains what a Mixed Use Property is 

She also talks with an audience member about their forbearance situation. Heidi chimes in with the benefit of a deferment package
We are LIVE on YouTube every Wednesday . Watch us record our show! Ask us your questions right in the feed or call in and we'll answer them for you LIVE. Make sure to subscribe to our channel and turn on your notifications to know when we get started. or text "MOM" to 844-935-3634 for a weekly reminder link when we get started.
Verify my mortgage eligibility (Aug 11th, 2022)
Mortgage Mom Radio equips you with all of the mortgage education that you could ask for right at your fingertips! Listen to our Podcast with hours of shows and topics, download our PHONE APP loaded with every mortgage tool that you could need, and last but not least, watch our Homebuyer Workshop Series on YouTube! Mortgage Mom Radio
How do you schedule a phone appointment with mom? Call our office, 844-935-3634. Get your free consultation today! 
Debbie Marcoux is licensed by the Department of Business Oversight under the California Residential Mortgage Lending Act, NMLS ID 237926, also licensed in AZ-0941504, FL-LO76508, GA-69178, ID-167867, IL-031.0058339, NV-57237, OR, TN-184373, TX, WA-MLO-237926 | Heidi Slagle-Points CA NMLS ID 1666881
Verify my mortgage eligibility (Aug 11th, 2022)
Show me today's rates (Aug 11th, 2022)