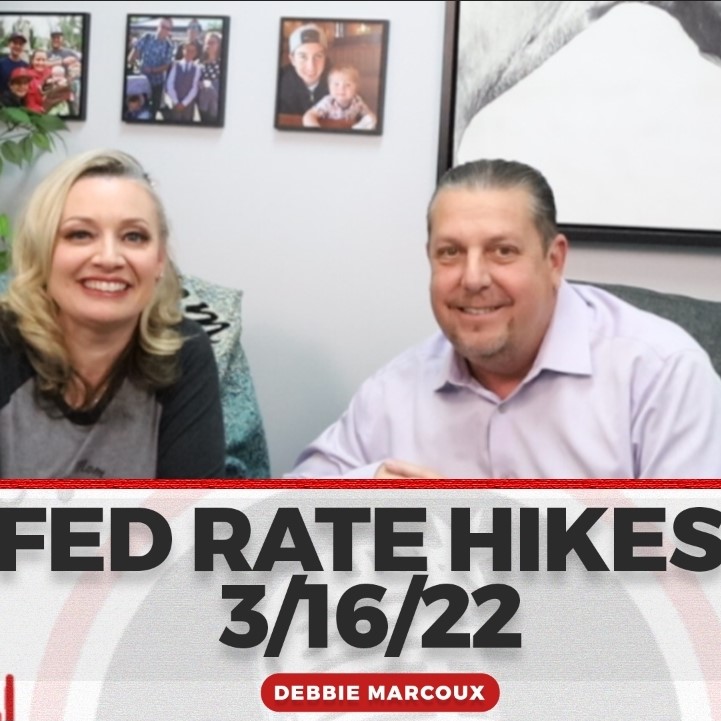 Fed Rate Hikes 3/16/22 and beyond!
Podcast: Play in new window | Download (Duration: 1:07:08 — 80.4MB) | Embed
Subscribe: Apple Podcasts | Android | Email | RSS | More
The Federal Reserve announced today that they will be increasing the Federal Reserve Prime Rate, also known as the Fed Funds Rate, but .25%. They expect to increase the interest rate by .25% every 6 weeks until they end the year at a total rate of 1.9. We started off the year at .05 where we have been sitting since April 2020. Prior to March of 2020 the Fed Funds Rate was 1.58.
Do you want to understand what this all means to you? How do we expect the future of the real estate market and mortgage rates respond?
Additionally on this show, we brought in Michael Mazure with United Capital Group. Michael talked about Hard Money Loans and the loan scenarios that would benefit from hard money lending.
This was a great show, a little long, but it had a ton of great content!
Check out the Mortgage Mom Radio online merch store! The beer mugs are insane! SHOP NOW
Book your free phone consultation today, BOOK NOW
We are LIVE on YOUTUBE every Monday and Wednesday @ 1PM PST. Interact with us LIVE while we record! Ask us your questions right in the comments.
Mortgage Mom Radio equips you with all the mortgage education that you could ask for right at your fingertips! Listen to our Podcast with hours of shows and topics, download our PHONE APP loaded with every mortgage tool that you could need, and finally, watch our HOMEBUYER WORKSHOP SERIES on YouTube!
Debbie Marcoux is licensed by the Department of Financial Protection and Innovations under the California Residential Mortgage Lending Act, NMLS ID 237926, also licensed in AZ-0941504, FL-LO76508, GA-69178, ID-167867, IL-031.0058339, NV-57237, OR, TN-184373, TX, WA-MLO-237926