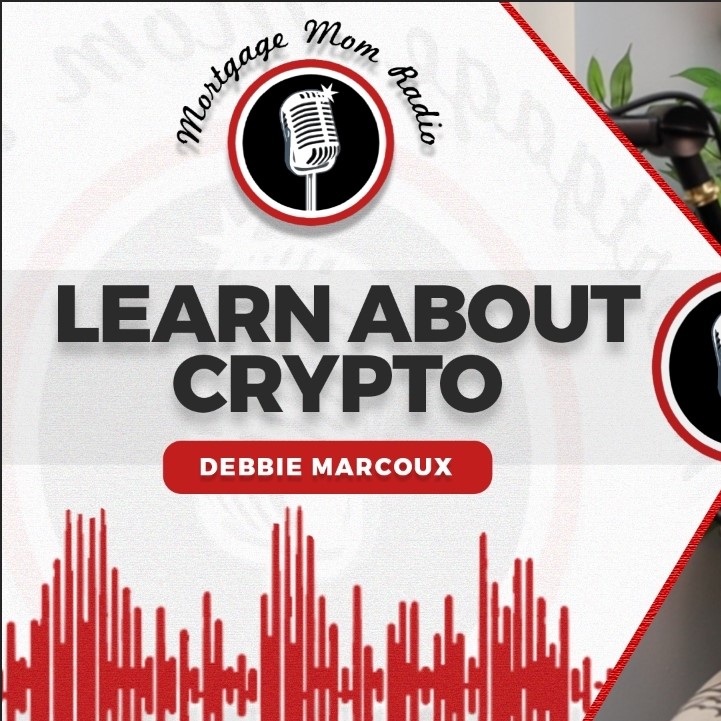 Podcast: Play in new window | Download (0.0KB) | Embed
Subscribe: Apple Podcasts | Android | Email | RSS | More
Have you been hearing the words Cryptocurrency, Crypto, Bitcoin, Ethereum, and feel like you have no idea where to start? Is it all foreign to you but you know that you need to do something to get started for your families future? What is a wallet? Why do they talk about cold wallets? What is an exchange? What is the difference between buying from Coinbase and leaving your funds n the exchange or transferring them to a wallet?
Saturday, January 29th @ 1PM PST, Mortgage Mom Radio will be co-hosting an event with Danielle Whitney-Moore of Team Whitney from Keller Williams Rancho Palos Verdes.
Danielle went above and beyond to secure our head speaker Grant Luna with Anderson Business Advisors. Grant has been an active investor and educator in the Bitcoin and Cryptocurrentcy space in multiple ways. HIs experience includes creating an educational webinar series for Valiant Trading, hosting a weekly webinar for Anderson Business Advisors, as well as maintaining an active role with the Orange County Bitcoin Network. Grant particularly enjoys the fundamental aspects of Bitcoin's history, network structure, and helping people with their technical usage and understanding of Bitcoin.
Mortgage Mom Radio has also secured Tony Cuda, Underwriting Manager of JMJ Financial to talk about Bitcoin and how we can utilize it for down payment and reserves depending on the loan program that you chose. It is important to understand the fundamentals/guidelines of the loan program that you will fit best within and to prepare in advance if you need to utilize the assets that you have built in the cryptocurrency space.
How do you join us for the seminar? TEXT "MOM" to 844-935-3634 to receive a link just minutes before we get started. You can actively participate right through YouTube where I will have the seminar streaming.
You can also go to the seminar in person. Give us a call at the same number, 844-935-3634 and we will get you signed up for the event, as well as the in person details to attend. 
Check out the Mortgage Mom Radio online merch store! The beer mugs are insane! SHOP NOW
Book your free phone consultation today, BOOK NOW
We are LIVE on YOUTUBE every Wednesday @ 1PM PST. Interact with us LIVE while we record! Ask us your questions right in the comments or call in and you will be patched through to the studio. Text "MOM" to 844-935-3634 for a weekly link to join when we get started.
Mortgage Mom Radio equips you with all the mortgage education that you could ask for right at your fingertips! Listen to our Podcast with hours of shows and topics, download our PHONE APP loaded with every mortgage tool that you could need, and finally, watch our HOMEBUYER WORKSHOP SERIES on YouTube!
Debbie Marcoux is licensed by the Department of Financial Protection and Innovations under the California Residential Mortgage Lending Act, NMLS ID 237926, also licensed in AZ-0941504, FL-LO76508, GA-69178, ID-167867, IL-031.0058339, NV-57237, OR, TN-184373, TX, WA-MLO-237926