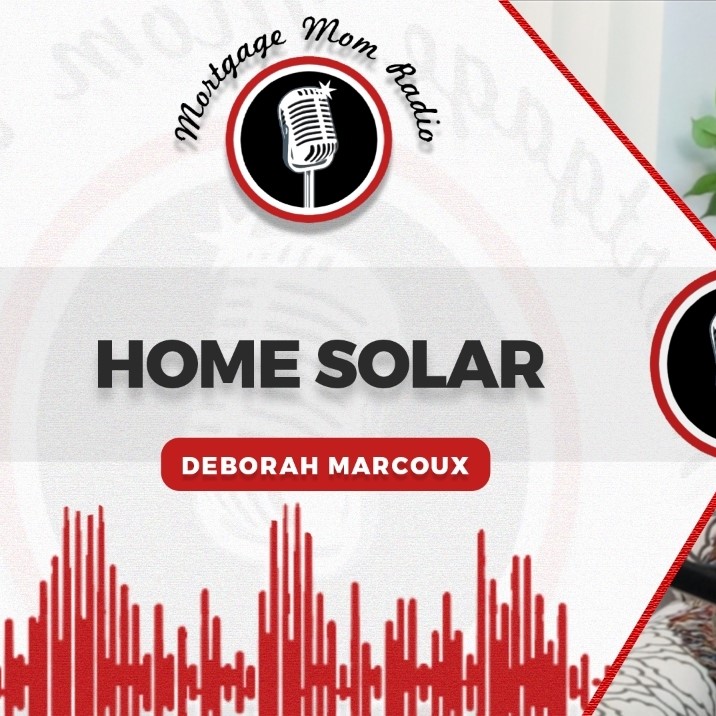 Podcast: Play in new window | Download (Duration: 41:36 — 47.7MB) | Embed
Subscribe: Apple Podcasts | Android | Email | RSS | More
4/13/2022
Have you been thinking about getting solar on your house?
Does it make sense for you and your family?
Which option is best?
Do you purchase the panels outright, lease them, or have you had someone talk to you about a power purchase?
Learn what each is, what are the best options, and does solar make sense where you live?
Check out the Mortgage Mom Radio online merch store! The beer mugs are insane! SHOP NOW
Book your free phone consultation today, BOOK NOW
We are LIVE on YOUTUBE every Monday and Wednesday @ 1PM PST. Interact with us LIVE while we record! Ask us your questions right in the comments.
Mortgage Mom Radio equips you with all the mortgage education that you could ask for right at your fingertips! Listen to our Podcast with hours of shows and topics, download our PHONE APP loaded with every mortgage tool that you could need, and finally, watch our HOMEBUYER WORKSHOP SERIES on YouTube!
Debbie Marcoux is licensed by the Department of Financial Protection and Innovations under the California Residential Mortgage Lending Act, NMLS ID 237926, also licensed in AZ-0941504, FL-LO76508, GA-69178, ID-167867, IL-031.0058339, NV-57237, OR, TN-184373, TX, WA-MLO-237926